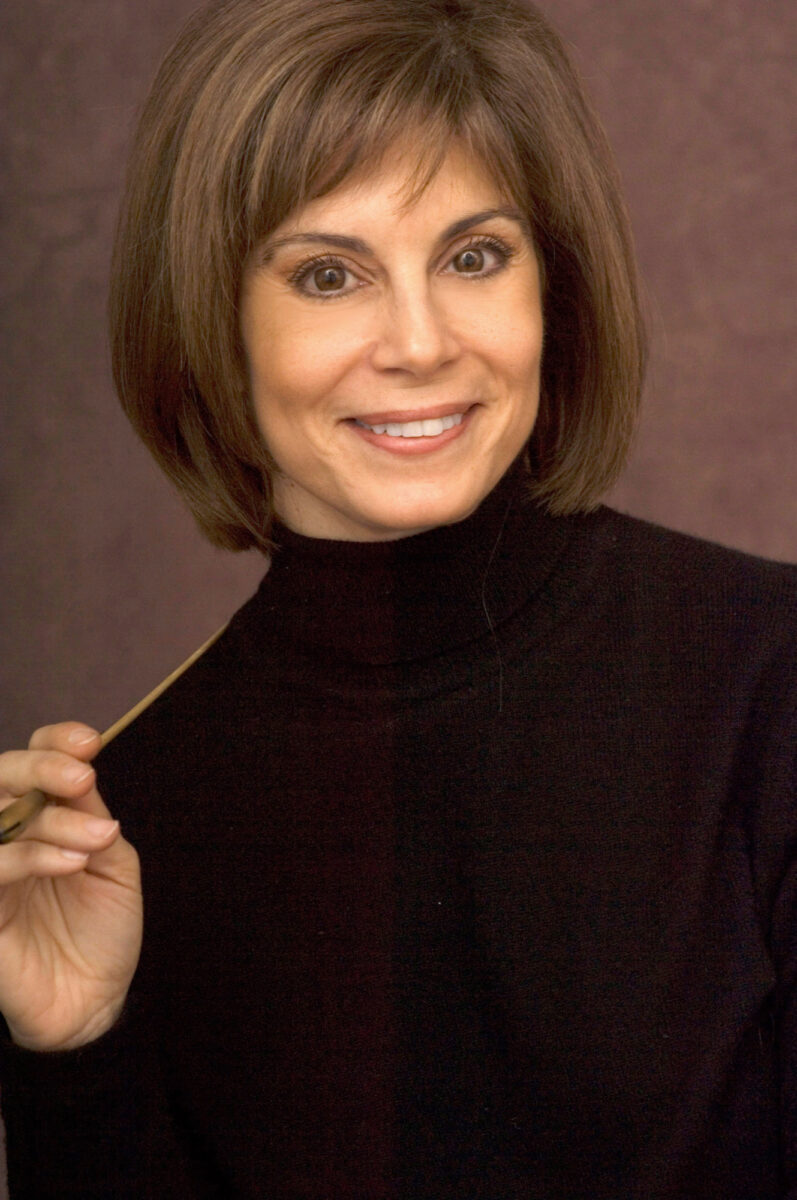 About
Multiple Grammy Award-winning conductor JoAnn Falletta serves as Music Director of the Buffalo Philharmonic, and the Connie and Marc Jacobson Music Director Laureate of the Virginia Symphony, Principal Guest Conductor of the Brevard Music Center and Artistic Adviser to the Hawaii Symphony. She was recently named one of the "Fifty Great Conductors," past and present, by Gramophone Magazine, and is hailed for her work as a conductor, recording artist, audience builder and champion of American composers.
Upon her appointment as Music Director of the Buffalo Philharmonic, Falletta became the first woman to lead a major American ensemble and has been credited with bringing the Philharmonic to an unprecedented level of national and international prominence. The Buffalo Philharmonic will celebrate many living American composers this coming year including Adolphus Hailstork, Gabriela Lena Frank, Kenneth Fuchs, David Ludwig, Carlos Simon, Jonathan Bailey Holland, Russell Platt, Daron Hagen, Jessie Montgomery, Michael Tilson Thomas, and Wang Jie.
Her recent and upcoming North American guest conducting includes the National Symphony, and the orchestras of Detroit, Nashville, Indianapolis, Houston, Toronto, Milwaukee, and Orchestre metropolitain. Internationally, she has conducted many of the most prominent orchestras in Europe, Asia, and South America. This season she is looking forward to guest conducting appearances in Canada, Poland, Sweden, and across the US .
With a discography of over 120 titles, Falletta is a leading recording artist for Naxos. She has won two individual Grammy Awards, including the 2021Grammy Award for Best Choral Performance as Conductor of the world premiere Naxos recording, Richard Danielpour's The Passion of Yeshua. In 2019, she won her first individual Grammy Award as conductor of the London Symphony in the Best Classical Compendium category for Spiritualist, her fifth world premiere recording of the music of Kenneth Fuchs. Her Naxos recording of John Corigliano's Mr. Tambourine Man: Seven Poems of Bob Dylan received two Grammys in 2008. Her 2020 Naxos recording of orchestral music of Florent Schmitt with the Buffalo Philharmonic Orchestra recently received the Diapason d'Or Award. Her upcoming releases for Naxos include the complete William Walton Façade, with narrators Kevin Deas, Hila Plitmann and Minnesota Public Radio Host Fred Child, and the Virginia Arts Festival Chamber Players. The recording, scheduled for release in the spring of 2022, will introduce material never heard before, and mark the 100th anniversary of William Walton's youthful masterpiece. This season will also see the Naxos release by the BPO of Poem of Ecstasy by Scriabin.
Falletta is a member of the esteemed American Academy of Arts and Sciences, has served by presidential appointment as a Member of the National Council on the Arts during the Bush and Obama administrations and is the recipient of many of the most prestigious conducting awards. She has introduced over 600 works by American composers, including well over 150 world premieres. In 2019, JoAnn was named Performance Today's Classical Woman of The Year, calling her a "tireless champion, and lauding her "unique combination of artistic authority and compassion, compelling musicianship and humanity."
See More