Lara Downes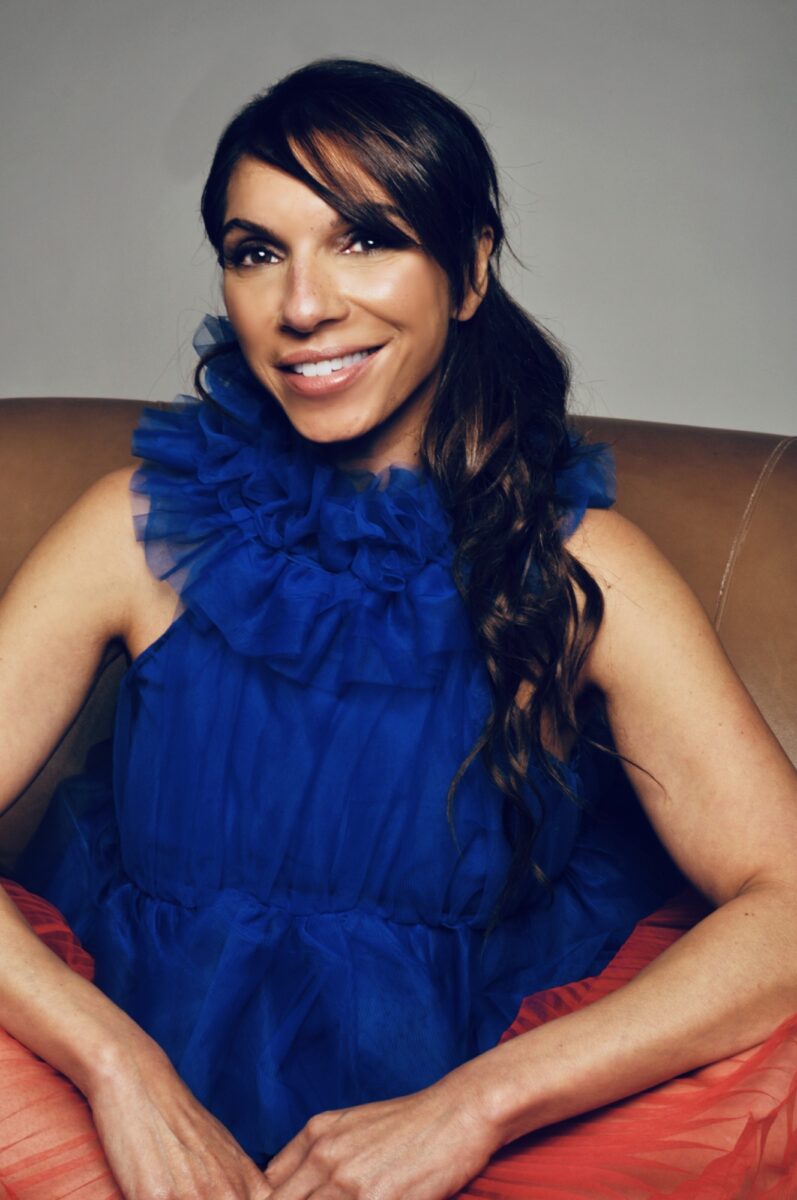 About
Pianist Lara Downes has been called "an explorer whose imagination is fired by bringing notice to the underrepresented and forgotten" (The Log Journal). An iconoclast and trailblazer, her dynamic work as a sought-after performer, a Billboard Chart-topping recording artist, a producer, curator, activist, and arts advocate positions her as a cultural visionary on the national arts scene. Ms. Downes' musical roadmap seeks inspiration from the legacies of history, family, and collective memory, excavating the broad landscape of American music to create a series of acclaimed performance and recording projects that serve as gathering spaces for her listeners to find common ground and shared experience.

Ms. Downes' artistry has been called "a musical ray of hope" by NBC News, "​luscious, moody and dreamy​" by The New York Times, and "​addicting​" by The Huffington Post. She is equally at home on major stages including the Kennedy Center, Carnegie Hall, Lincoln Center, Boston Symphony Hall, the Ravinia Festival, Tanglewood, and Washington Performing Arts, and in clubs and intimate venues including Joe's Pub, National Sawdust, Yoshi's, and Le Poisson Rouge.
Lara Downes' forays into the broad landscape of American music have created a series of acclaimed recordings, including Florence Price: PIano Discoveries, a collection of world-premiere recordings of recently discovered piano works by the groundbreaking African American composer, and Some of These Days comprising freedom songs and spirituals that reflect on social justice, progress and equality. Her Sony Masterworks recording Holes in the Sky, a celebration of the contributions of phenomenal women to the past, present and future of American music, was released in March 2019, debuting at the top of the Billboard charts. Her recording For Love Of You marks her concerto recording debut, and celebrates the 200th birthday of the great pianist and composer Clara Schumann. Her Sony Classical debut release For Lenny debuted in the Billboard Top 20 and was awarded the 2017 Classical Recording Foundation Award, and America Again was selected by NPR as one of "10 Albums that Saved 2016," and hailed as "a balm for a country riven by disunion" by the Boston Globe.
She is also the creator and curator of the Rising Sun Music, a recording series that sheds light on the music and stories of Black composers over the past 200 years, featuring a wide range of leading instrumentalists and vocalists (including Ms. Downes). To date, two full albums have been released including "Reflections: Scott Joplin Reconsidered," which showcases the stylistic breadth of Joplin's music from his iconic piano rags to his songs, dances, and opera, and New Day Begun, as well as seven digital EPs, three of which formed a mini-series dedicated to the Great Migration.
Ms. Downes enjoys creative collaborations with a range of leading artists, including folk icon Judy Collins, pianist Simone Dinnerstein, former U.S. Poet Laureate Rita Dove, multi-instrumentalist/composer/singer Rhiannon Giddens, writer Adam Gopnik, baritone Thomas Hampson, and cellist Yo-Yo Ma. Her close partnerships with prominent composers span genres and generations, with premieres and commissions coming from Michael Abels, Clarice Assad, John Corigliano, Jennifer Higdon, Paola Prestini, Stephen Schwartz, and many others.
She is host of AMPLIFY with Lara Downes, a video series, now in its second season, for NPR Music that engages visionary Black musicians and artists in important topics confronting them today; and an evening host and Resident Artist at KDFC. She serves as the inaugural Artist Citizen in Residence for the Manhattan School of Music, as well as a Fellow of the Loghaven Artist Residency. Her work has been supported by the Mellon Foundation, the National Endowment for the Arts, the Sphinx Organization, the Classical Recording Foundation Award, the University of California Innovator of the Year Award, and the Center for Cultural Innovation, among others.
Her fierce commitment to activism and advocacy has her working with organizations including the ACLU, Feeding America, the Lower Eastside Girls Club, the Sphinx Organization, and Watts Learning Center. ​She is an Artist Ambassador for Headcount, a non-partisan organization that uses the power of music to register voters and promote participation in democracy.
Learn more at LaraDownes.com.
See More