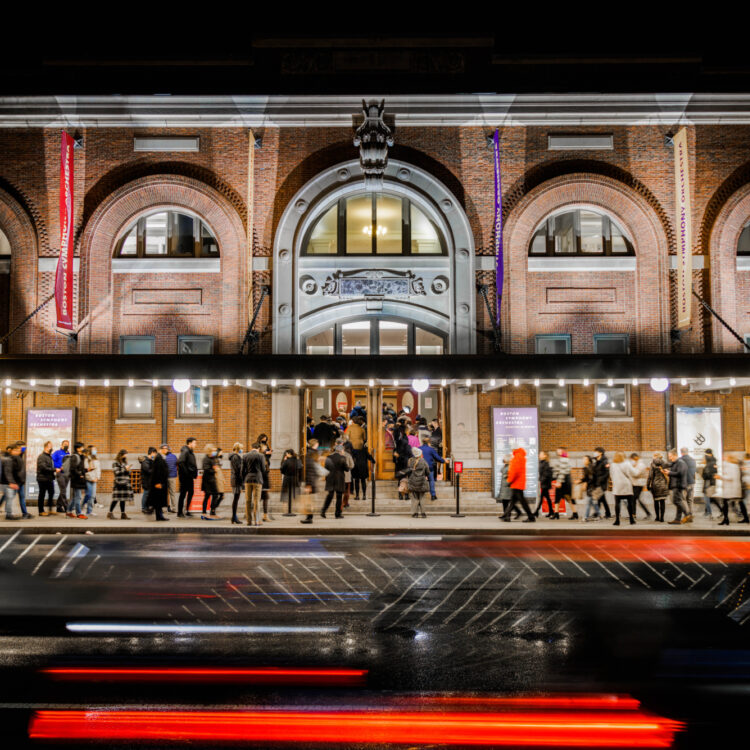 Welcome to the Boston Symphony Orchestra's 2022–23 season! Whether you're a longtime audience member or new to the BSO, we invite you to join us at Symphony Hall.
Along with music from Beethoven, Bernstein, Brahms, Mozart, and Wagner, the 2022–23 season continues the BSO's Shostakovich cycle, including three symphonies, both piano concertos with Yuja Wang, and Violin Concerto No. 2 with Baiba Skride. We bring you captivating new works by South Korean-born Unsuk Chin and Americans Elizabeth Ogonek and Carlos Simon, to name a few. We welcome artists making their BSO debuts, among them Nicola Benedetti, Sheku Kanneh-Mason, Eric Lu, Awadagin Pratt, and Golda Schultz. Returning collaborators include conductors Karina Canellakis, Giancarlo Guerrero, and Thomas Wilkins, violinists Midori and Anne-Sophie Mutter, pianists Lang Lang and Mitsuko Uchida, and many more.
Our Voices of Loss, Reckoning, and Hope festival will explore stories of perseverance and justice in society with powerful works by American composers: Julia Wolfe's Her Story, which speaks to the struggle for women's rights; Anthony Davis' haunting clarinet concerto You Have the Right to Remain Silent, the composer's response to the emotional consequences of experiences with law enforcement; and Uri Caine's The Passion of Octavius Catto, which reflects on the life of the Philadelphia civil rights activist.
Perspectives on the tragedies of war and conflict include Shostakovich's Symphony No. 13, Babi Yar, Osvaldo Golijov's Falling Out of Time, Ella Milch-Sheriff's The Eternal Stranger, and Górecki's Symphony of Sorrowful Songs.
We invite you to join us for powerful musical experiences and look forward together to incredible performances in the year to come. We are deeply grateful for you and your support, and we hope you'll join us for the 2022–23 season and the bright future that lies ahead.
Andris Nelsons
Ray and Maria Stata Music Director
Gail Samuel
Eunice and Julian Cohen President and Chief Executive Officer