Students & Educators
Fidelity Investments Young Artists Competition
Massachusetts high school students audition for a chance to perform at a Spring Pops concert at Symphony Hall.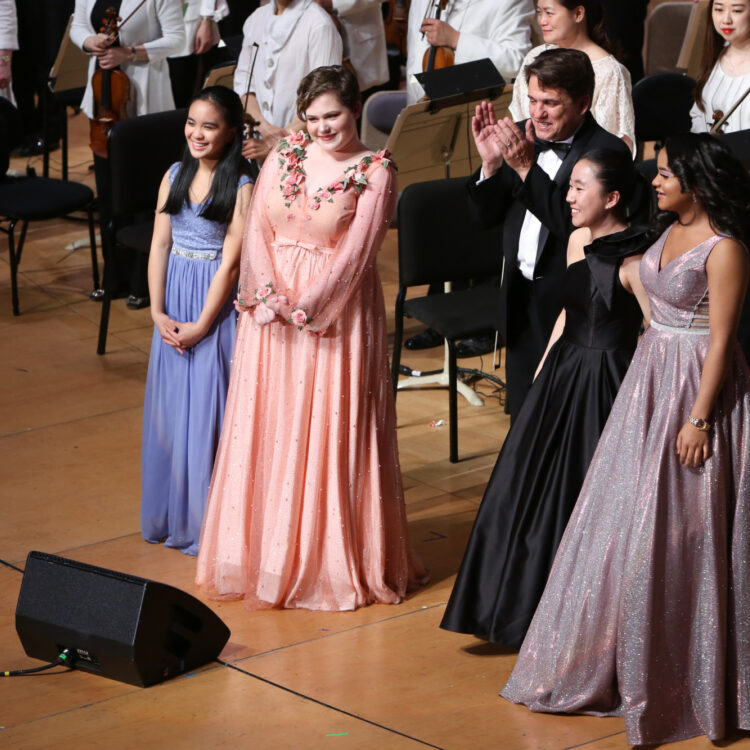 THE COMPETITION IS NOW CLOSED.
Congratulations to the 2022 Fidelity Investments Young Artists Competition Winners!
Andrew Kim, 15, Cello, Weston High School

Fei Yang-Sady, 14, Violin, Concord- Carlisle High School
Leah Steinman, Vocalist, 17, Natick High School
Adalia Wen, Guzheng, 14, The Rivers School of Weston
The Fidelity Investments Young Artists Competition at the Boston Pops is a competition for talented high school instrumentalists and vocalists (soloists and ensembles of up to five members) performing music of any genre. Up to four acts will be selected to perform at a Boston Pops concert, which will be part of our Spring Pops season programming. As a winner, artists will get the opportunity to work with world-class musicians from the Boston Pops and receive one-on-one coaching with Maestro Keith Lockhart in preparation for your performance.


Competition Timeline: All finalists must be available to attend all concert activities on the following dates:
Application deadline: Thursday, March 31, 2022
Live audition: Tuesday, April 12, 2022, 4-8pm
Announcement of winners: Thursday, April 14, 2022
Rehearsals (coaching session dates and times will be mutually agreed upon between winner and coach): please plan for rehearsals on some of the following Saturdays: May 7, 2022; May 14, 2022; May 21, 2022; May 28, 2022
Rhythm section rehearsal: Monday, June 6, 2022
Boston Pops Orchestra rehearsal: Tuesday, June 7, 2022
Boston Pops concert: Tuesday, June 7, 2022
For additional information, please contact yac@bso.org.